It is Christmas day and the puppy and I are watching the Nutcracker ballet whilst wishing I'd bought more cheese. We watched the Muppets Christmas Carol last night and opened our presents and it's all been wonderful and even though things are really tough I feel festive and loved.
I rushed to make a Cashmerette Fuller sweater hack for Christmas in some navy crushed velvet – I wanted something special to wear for seeing family but something about the borderline-disposable cheap christmas jumpers feels wrong and wasteful (and also they're hardly cheap!) so I elected to make a top that's wearable more than once. It's actually a little too big in the hips – I graded out a size more than usual but I should have trusted I didn't need to, but I've been having a hard time with the brain-body relationship recently so I'm also not surprised I believed I was bigger.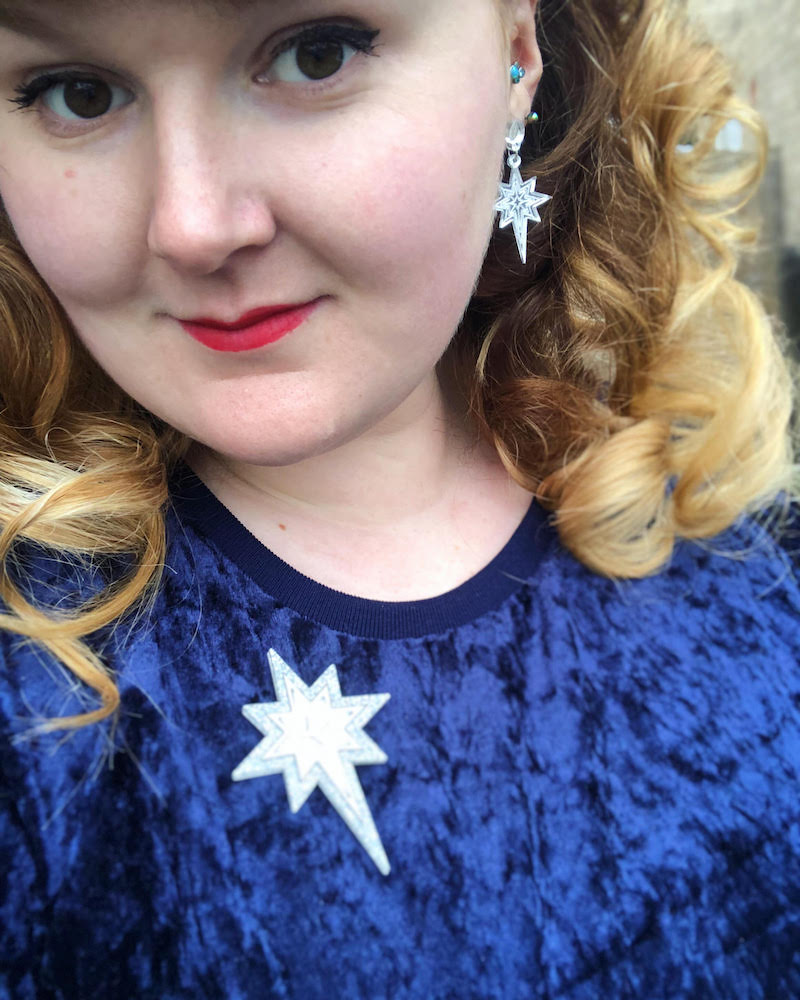 We had my family over on the 24th and it was great to see my brother who works abroad and his partner – I'm so glad they were able to fly here in time given the whole pandemic situation. I was able to cook a fab spread if I may say so myself – we cooked the pork pie from our workshop earlier this year, made mushroom pate and baked camembert, and as centre piece had a root vegetable tarte tatin which honestly feels like a cooking milestone for me! I was so proud of it and it was also delicious. Lots of options and several desserts, and this year's gingerbread house was made a home by the addition of a little biscuit dog. I even used my Cricut to make a menu card, complete with cut out tree silhouette made of dogs and the pen tool to calligraphy the food list. A little ~extra but made me happy.
I also sewed up lots of gifts which I am yet to photograph or share on social media but that brought some joy too. Three tops for Matt, two jumpers and a tweed coat for the dog, a plush toy, a set of napkins and a novelty bow tie – I think that's it, anyway!
The pup is currently sleeping on my hip and keeping one leg warm – he's also doing the adorable sleep twitches and running. I hope he's dreaming of all the lovely snacks he's been given. He got to unwrap some of his own presents and it's been magical. His first Christmas. Our first married Christmas. And what a Christmas it is.